CLE Lecture with Norman Bay, Federal Energy Regulatory Commission
May 10, 2017
"An Overview of the Federal Energy Regulatory Commission and the Energy Markets Today"
Given the alphabet soup of federal agencies, even Washington insiders can be unaware of FERC and what it does. Norman Bay provided background on FERC and answered certain basic questions about the function of the FERC and its jurisdiction. He provided an overview of the energy markets today, focusing on significant trends and developments. Finally, he discussed several emerging challenges in the energy markets.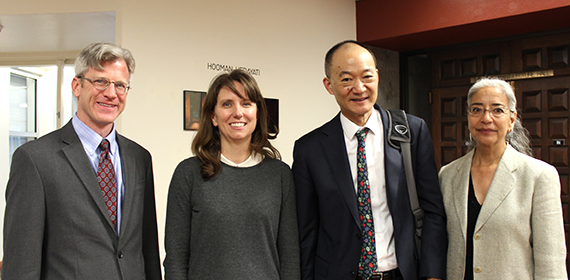 Commissioner Bay was welcomed back to the School of Law by a large group of alumni and former colleagues from his days as professor here. A reception was held in his honor following the lecture.
This event was hosted by the UNM School of Law Natural Resources and Environmental Law Program, the Utton Center and the Office of Advancement in cooperation with the Natural Resources, Energy and Environmental Law Section of the New Mexico Bar Association.