Utton Center Faculty John Fleck and Adrian Oglesby interviewed by NM PBS
August 4, 2023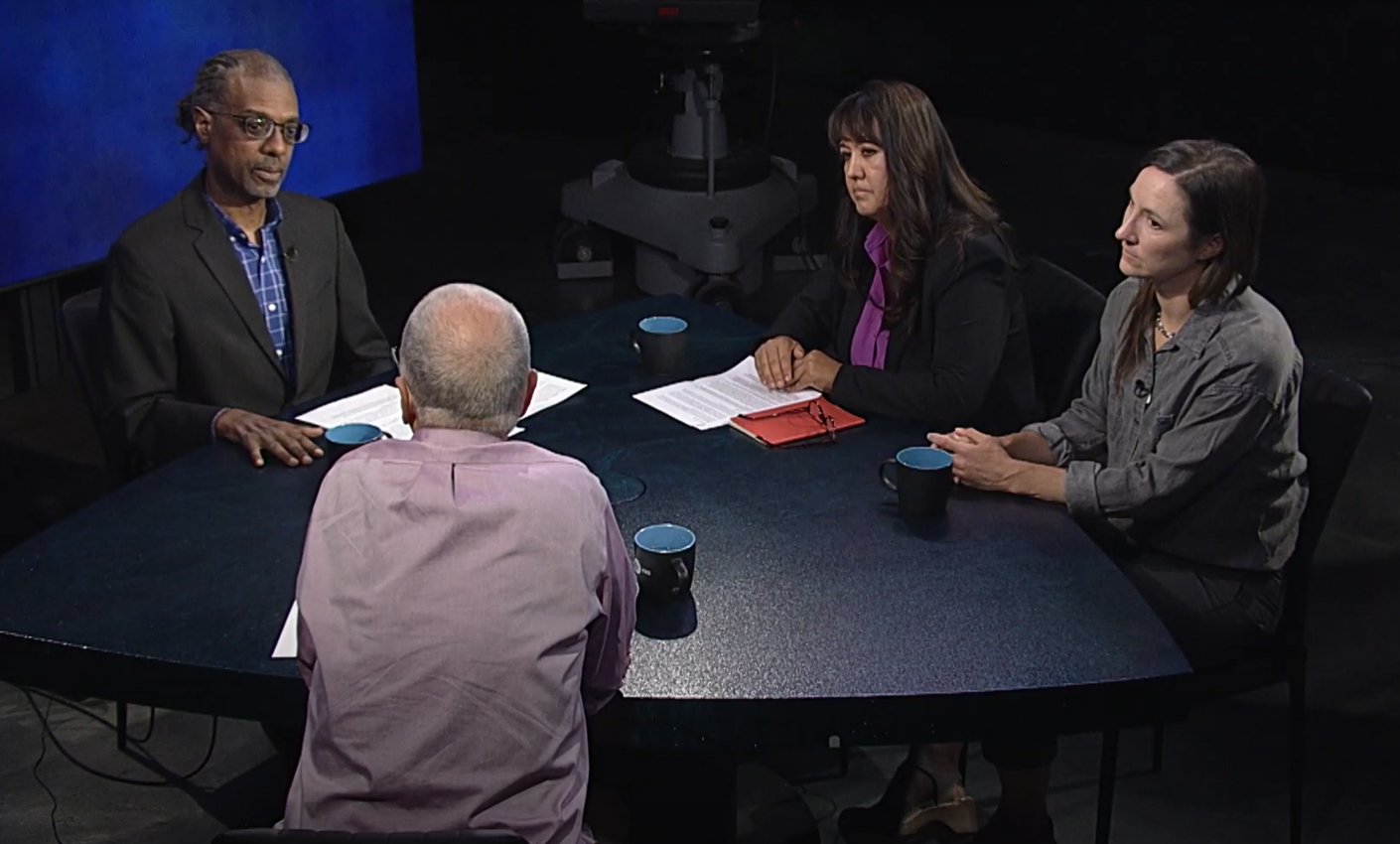 ---
John Fleck, Author, & Writer-in-Residence, Utton Center, UNM School of Law and Adrian Oglesby, Utton Transboundary Resources Center Program Director, UNM School of Law were recently interviewed by NM PBS as a part of it's New Mexico in Focus Series.
John was a part of a roundtable interview hosted by NM PBS journalist, Gene Grant, alongside Paula Garcia the executive director of the New Mexico Acequia Association and Elizabeth Miller, an independent journalist. The first topic of the roundtable interview was last year's Spring 2022 Cerro Pelado Fire, which was started by the U.S. Forest Service's management techniques. John was asked to give his opinion on the response of the U.S. Forest Service, the current state of prescribed fire systems, and regaining community trust in the forestry actions of the federal government. John reflected on the ways the U.S. Forest Service and other agencies have changed their transparency in regard to response times to controversial subjects.
John was also asked to speak on how much water is being used by agriculture and the jobs created by this industry. Paula Garcia brought up the point that this issue is far more nuanced than removing the percentage of water from the agriculture industry. Elizabeth Miller John acknowledged the different communities that exist even within agriculture. John argued that ongoing adaptation to less water by using less water, and implementing the tools we have was already in existence. John also referenced the New Mexico Water Policy and Infrstructure Task Force report, which was the combined work of 80 stakeholders, and written by John himself and the Utton Center last Fall. A pdf of the report is linked here. 
Adrian was interviewed about the State of Texas v State of New Mexico, State of Colorado case by Laura Paskus, the Senior Producer of the NM PBS series, Our Land. Adrian clarified what happens next after the accepted settlement of the case, and how interwoven this case is into the lives of all New Mexicans, Texans, and residents of the greater American Southwest.

Screenshots:
Perez-Gomez, Sairis. "Adrian Interview." n New Mexico in Focus, 8/4/2023. https://www.youtube.com/watch?v=tsEcN2aBezc. 9/5/2023.
Perez-Gomez, Sairis. "John Interview." n New Mexico in Focus, 8/4/2023. https://www.youtube.com/watch?v=tsEcN2aBezc. 9/5/2023.